This blog explores the life of a legal researcher within the Centre for IT & IP law at KU Leuven.
Researching law: a more dynamic field than you'd expect.
When somebody inquires about what I do for a living, I straightforwardly tell this person that I am a "doctoral researcher". And if their curiosity goes beyond this claim, I specify that I carry out research in the field of law. My answer is very often met with a puzzled and inquisitive face: "I did not know you could do research in law!". This reaction is not uncommon at all. In fact, a lot of people still see research confined to orthodox research fields like Science Technology Engineering and Mathematics (STEM) within high tech laboratory settings. But a lot can and should be studied in social sciences, and in particular in the field of law.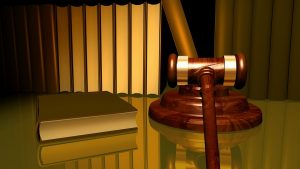 Indeed, law is by nature an evolving domain and as society and technology change, so does the law, with more or less ease. Legal studies are therefore more dynamic than one could imagine them. It is commonly stated that technology is both a societal driver but also a challenger to legal frameworks which exist to safeguard different (sometimes antagonistic) interests such as public safety, fair competition, compensation, etc.
The layman usually apprehends law as the static monopoly of the legislator. However, this assumption is not entirely true, since courts can interpret these texts (and in some instance even create law: see common law countries). Moreover, doctrine, which refers to scholarly research also plays a crucial role in influencing and fostering debate around legislative changes. Academic research therefore has an important function to play in promoting a better understanding of legal phenomena triggered by the introduction of new technologies. It also has a crucial role in proposing normative amendments/adaptations in order to meet these challenges.
Where I work: CiTiP KU Leuven, a vibrant and multicultural research Centre.
I carry out my research at the Centre for IT & IP law of KU Leuven, which is a dynamic research unit within the faculty of law. The Centre for IT & IP law, also known as "CiTiP", has built itself a solid reputation in the field of ICT (information and communication technology) as well as intellectual property law (IP). Furthermore, KU Leuven's law faculty is a world renowned academic institution.

The Center covers many different fields such as "government, media, health care, informatics, digital economy, banking, transport, culture", etc. and its research is characterized by "an intra- and extra-juridical interdisciplinary approach", "constantly aspiring cross-fertilization between legal, technical, economic, ethical and socio-cultural perspectives".
The center currently employs around 50 staff members, most of which are researchers, and is chaired by Prof. dr. Marie-Christine Janssens. These researchers come from different backgrounds and countries, but all have in common the passion for law and new technologies. Aided by an excellent administrative team, this multicultural environment is the perfect setting for exchanging ideas and testing each-others research hypothesis.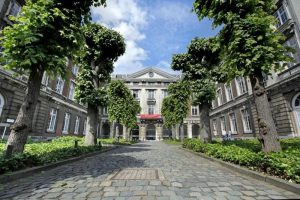 My typical day at work: or is there?
So, what does a typical day for a legal researcher look like? Well, contrary to what you could expect, there is no typical day. One day can be devoted to reading, while the next one could be attending a conference, and the following could be dedicated at preparing a call for papers etc.
But it's true, legal research entails reading a lot, and when I say a lot, it's already an understatement. Indeed, a legal researcher relies on a multiplicity of sources which can either be legislative texts (laws, regulation, etc.), jurisprudence (court decisions), doctrine or scholarly articles. This amounts to a lot of critical analysis, which is thrilling for a legal researcher like me.
But of course, reading is just one part of the process: it is the first step of a long journey that will lead to the completion of an original research project. After carrying out the state of the art, I formulated my research questions and orientations that I will pursue throughout my PhD. This is formalized through the drafting and preparation of a research proposal, under the supervision of my thesis promoter, Prof. dr. Peggy Valcke, and co-promoter, Prof. dr. Ilse Samoy. Once it was ready, I "defended" my topic in front a jury, which subsequently approved it.
I am now fully embarked on this fascinating research adventure, made possible by the EU MSCA funding.
What am I doing within the SAS project?
Within the Safer Autonomous Systems (SAS) project, under the supervision of Prof. dr. Peggy Valcke and the co-supervision of Prof. dr. Davy Pissoort, I am tasked at assessing and analyzing the potential legal bottlenecks that could arise from the deployment of autonomous transportation systems. More specifically, I study the (civil) liability issues in relation to such 'smart' mobility mediums. That is, who is legally responsible and who pays compensation to the victim that suffers damages in relation to these systems? The answer is not an easy one. Many different cyber-physical components interact within these systems which are highly digitalized, interconnected and autonomous. They also involve a myriad of actors, more or less linked to one another. A new 'mobility' eco-system is therefore emerging, and jurists need to assess its impact on the law.
But trying to understand the legal phenomena within a highly technological field requires to exchange with 'technical' specialists which know how such systems work and know what may be their limitations. The SAS project enables to get hands-on practical knowledge, thanks to exchanges with the other ESR's which are engineers or computer scientists as well as Professors, beneficiaries and partners organizations. Moreover, the foreseen secondments are important in order to better grasp the stakeholders concerns and interrogations with regard to these legal issues. This interface between technical and legal expertise is therefore crucial so that, as a researcher, I do not miss important factors or elements which may impact the legal assessment.
About the Author: Orian Dheu
---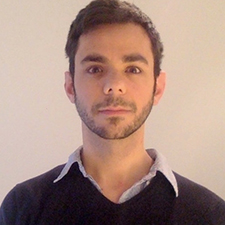 Orian studied his bachelor's degree at Paris 1 Panthéon-Sorbonne University and then graduated with a Master's degree in Air Law and Management from Aix-Marseille University in France. After university, he worked for almost three years at the French Civil Aviation Administration in Paris where he was in charge of studying different regulatory and legal issues in general aviation. Orian's main areas of interest are Air Law, Transportation Law, and ICT Law.