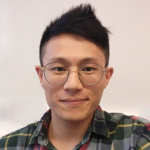 Tianlei Miao is part of the MSCA ETN-SAS Project as an Early Stage Researcher. The topic of this project is "Assuring Autonomous Sailing from A to B while Minimizing Operational Costs". The aim is to minimize operational costs by combining a cost-optimization algorithm, a collision-avoidance algorithm, and situational awareness. This research will be conducted at RH Marine and in collaboration with KU Leuven.
Tianlei has studied in Naval Architecture and Ocean Engineering at Zhejiang University, where he graduated with his bachelor's degree in 2017. During his bachelor's years, Tianlei was awarded several scholarships such as National Scholarship in China and has held different leadership positions, such as President of the Student Union of Ocean College at Zhejiang University. He also spent 6 months at the Technical University of Munich in Mechanical Engineering.
In 2017, Tianlei started a dual M.Sc in Maritime Engineering at both Norwegian University of Science and Technology (NTNU), Norway, and the Royal Institute of Technology (KTH), Sweden. As part of the master's program, he focused on the generation of the full-envelope hydrodynamic database of hydrostatic AUVs under the supervision of Prof. Dr. Ivan Stenius and Prof.Dr. Marilena Greco.
Now Tianlei joined the ETN-SAS Project aiming to work in the development of the maritime transport of the future with great interests in optimization algorithms and artificial intelligence. He considers that the development of the combination of AI and the ships will promote maritime transportation and bridge the gap between human and AI.