Last Wednesday, February 12th 2020, prof. Davy Pissoort (Coordinator) actively participated in the Safety Critical Systems Symposium (SSS 2020) at York (United Kingdom).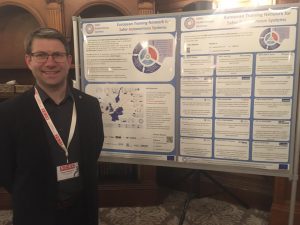 Next to attending interesting talks about safety and Machine Learning, prof. Pissoort actively promoted the SAS Project through a poster session and through fruitful conversations with the other participants.
View the poster about the consortium here.
View the poster about the ESRs here.