An ESR's perspective on SAS Network Wide Event 1 held at Toulouse from 02/12/2019 to 05/12/2019
The first Network Wide Event (NWE1) in Toulouse has just finished but impressions and feelings are still fresh. What happened during this event? Let's try to remember, yes, try it by yourselves, voilà! From our side, we'll help you not to miss anything!
How it has begun…
Airport Toulouse Blagnac
Day 0: Embarkment.
Packing your suits, jackets, shirts… and travelling to France.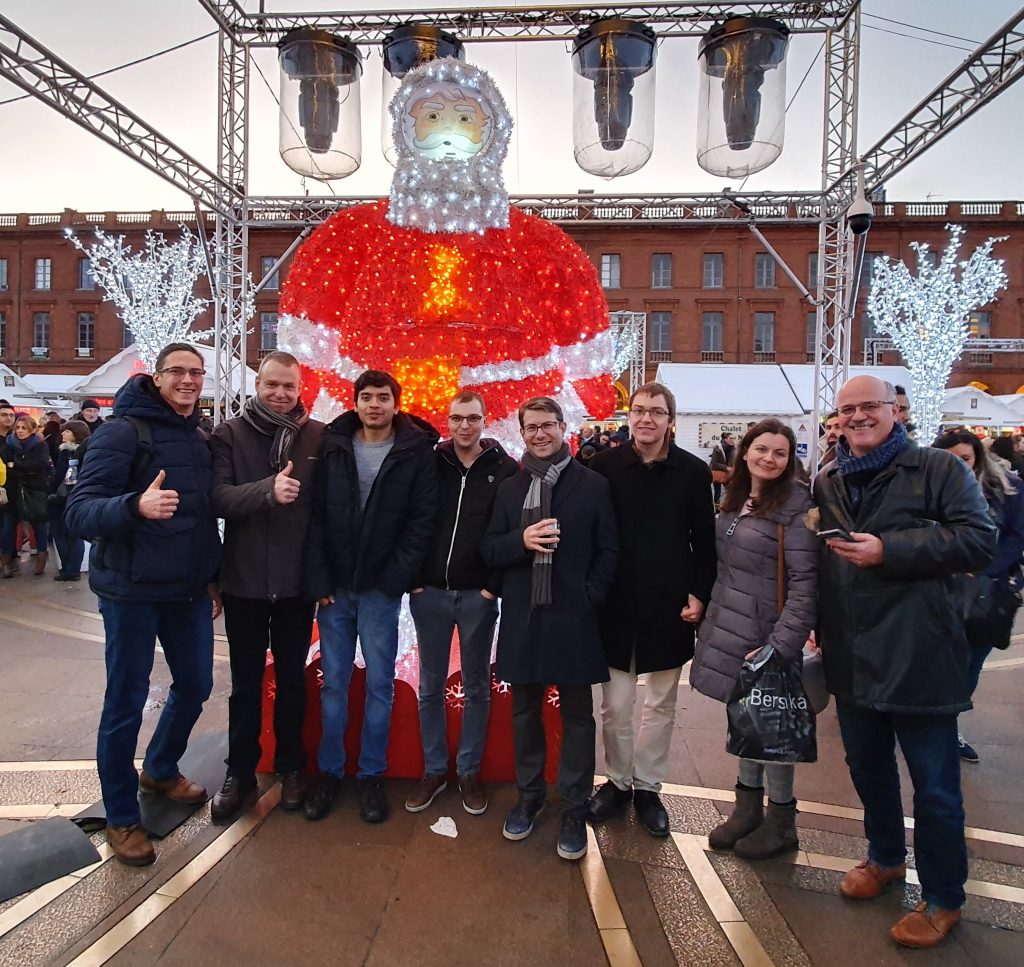 Some of the ESRs with the project management support team in downtown Toulouse
Day 1: Inception.
All participants (ESRs, supervisors, partner organizations, management support team and a project officer) met together and started with "refreshments" literally and figuratively when each ESR had to introduce himself to the SAS community again and present his current state of research while everyone could enjoy their speech and French croissants with a cup of coffee. During that day there were work package (WP) parallel sessions outlining and documenting all achieved milestones (only achieved, there's no mistake, because everything was done by ESRs). Later on, this information was immediately included in the presentation of the project coordinator. The day was finished with a gorgeous dinner in a magnificent place filled with history, "Les caves de la Maréchale".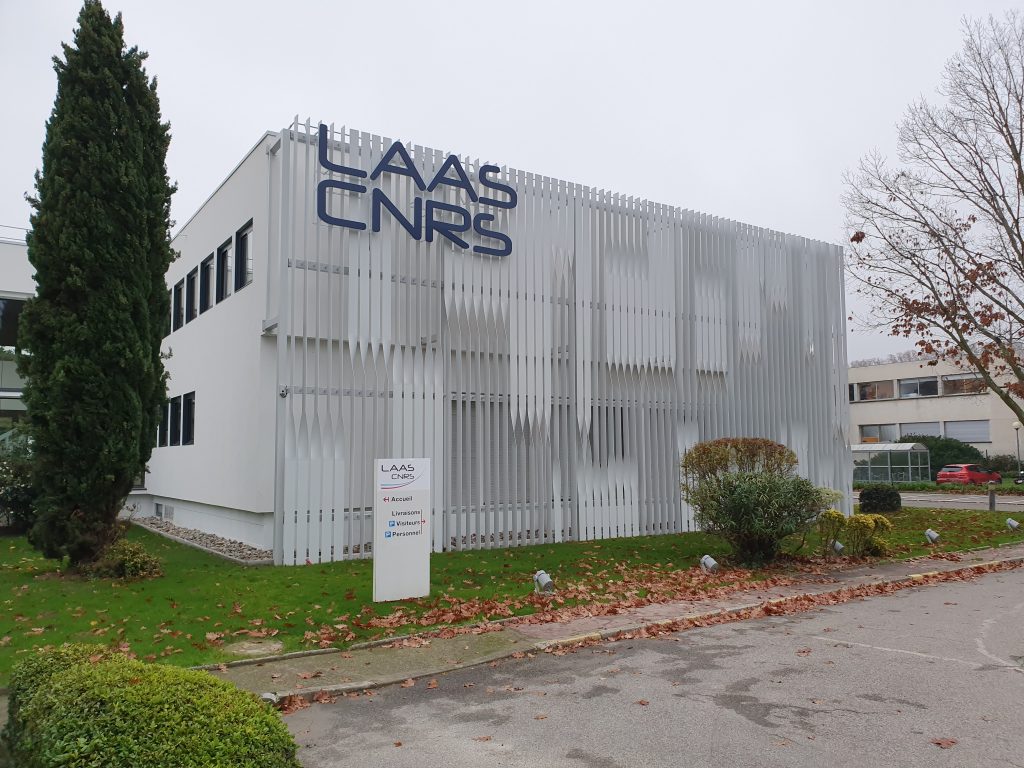 LAAS-CNRS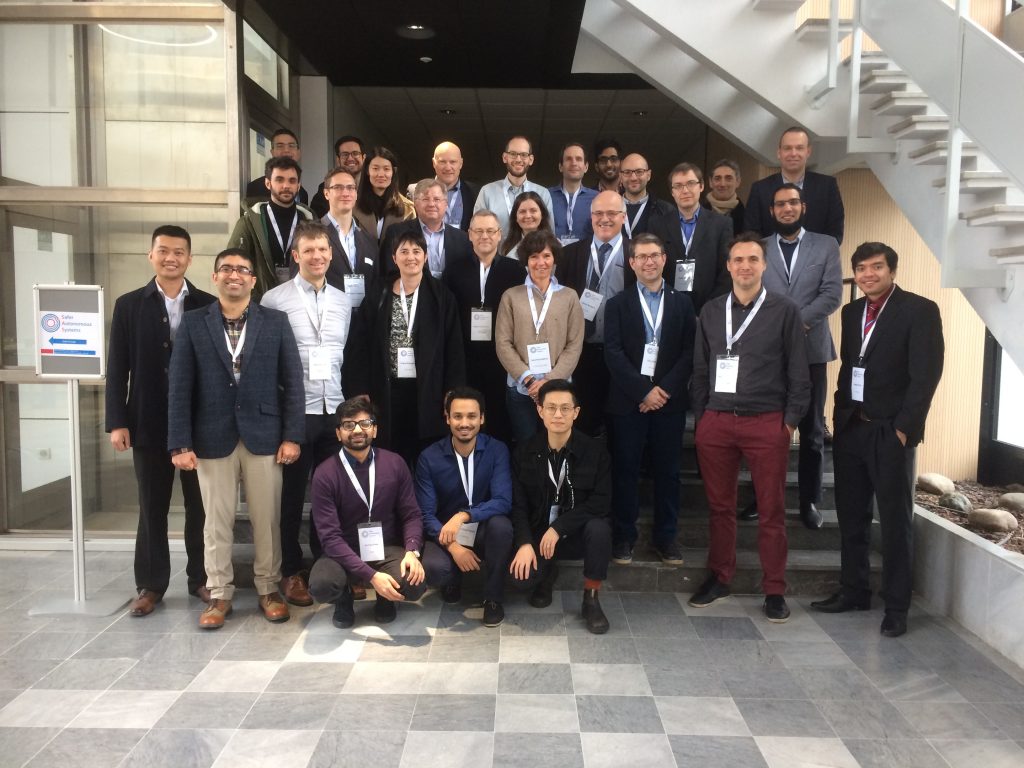 The SAS Consortium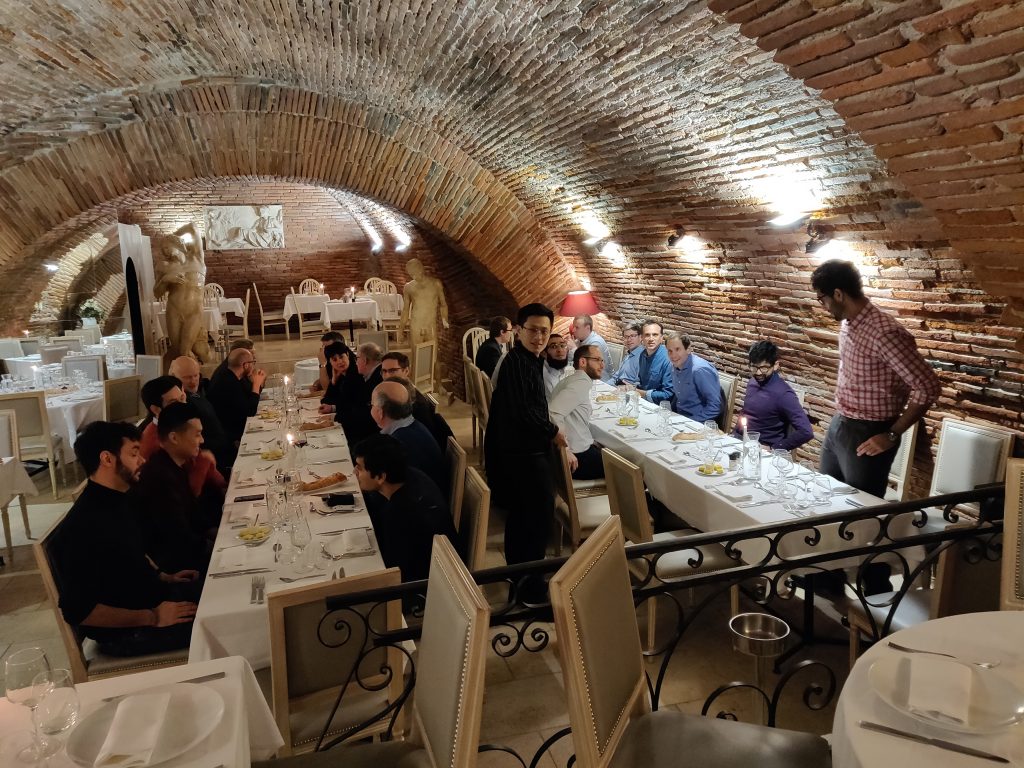 Event Dinner at "Les Caves de la Maréchale"
Day 2: Main theme.
At that day ESRs finished their presentations and after that ESRs had a talk with the project officer. Furthermore, the project officer made her speech advising the project management support team and the project coordinator how to run things smoother and avert possible difficulties. Right after lunch, all participants had a pleasure to see the LAAS-CNRS Robotic department and their research tendencies. After that, the guest lecture was done while the project management support team was finishing the presentation about the NEW1 meeting per se and its outcomes which was presented later by the project coordinator. The end of the day participants could enjoy admiring futuristic machines (e.g. 14m height and 47 tons weight Minotaur able to carry up to 50 people) and gear (ad-hoc dinners and music performances) made by a talented "La Machine" crew.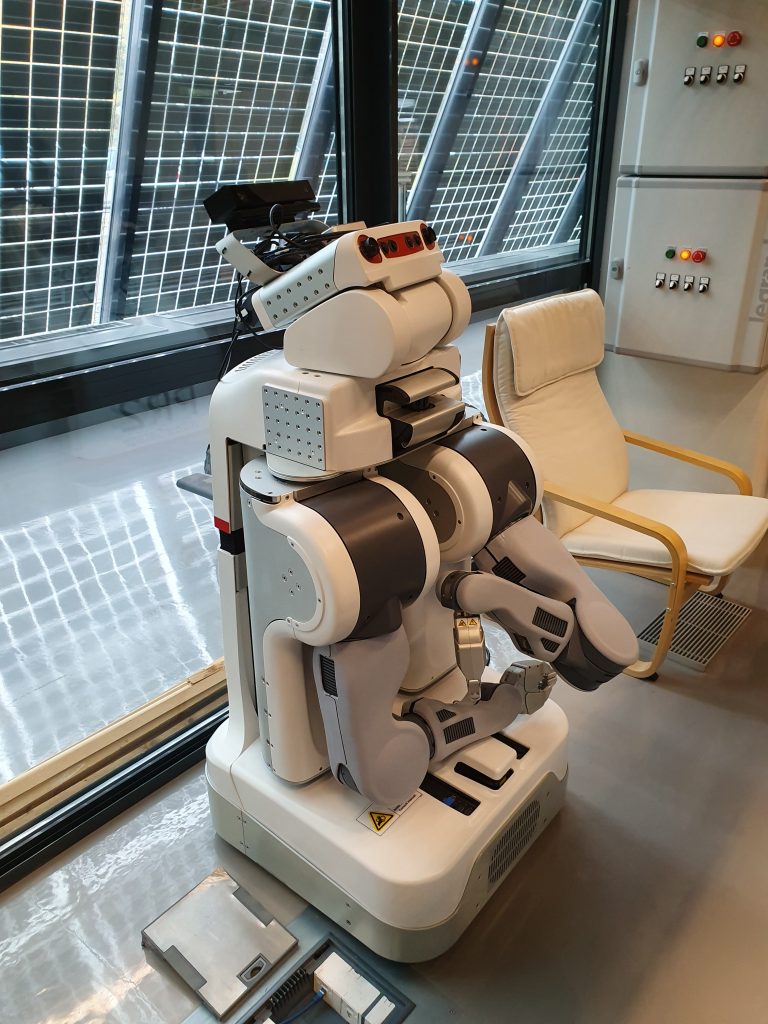 One of the robots of the LAAS-CNRS Robotics Department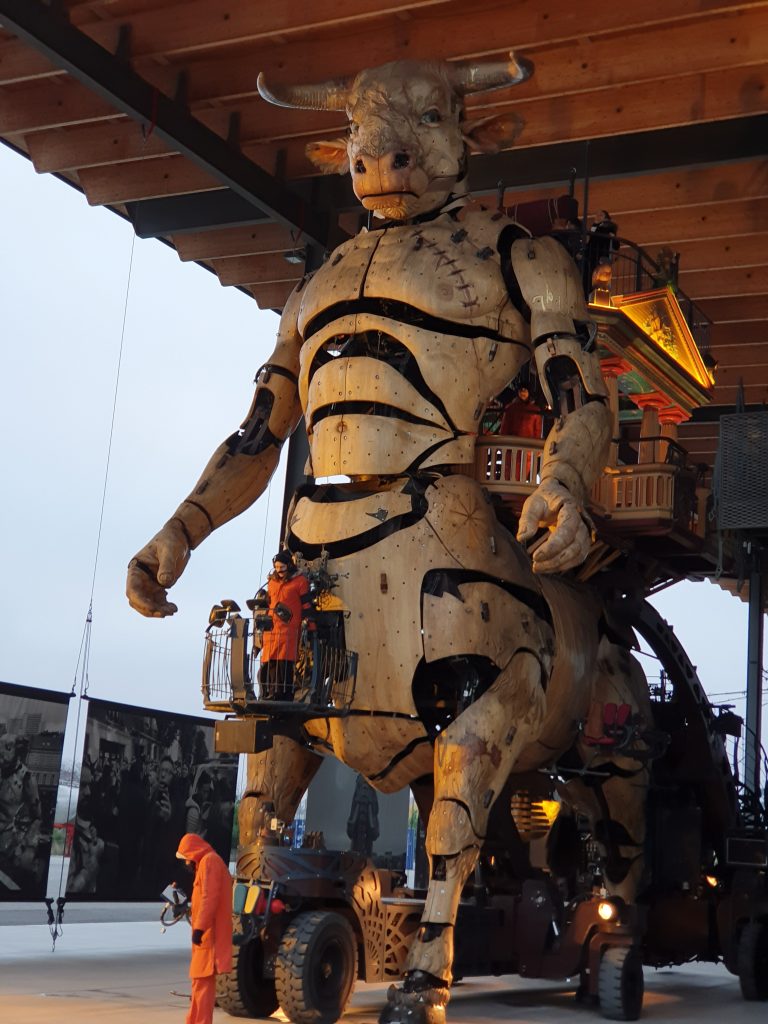 The impressive Minotaur
Day 3: Endgame, part I.
During that day ESRs have training for both hard and soft skills. The first lecture was dedicated to fault-tolerant computing systems and enlightened current problems in modern systems and gave an introduction to safety analysis. Soft-skill training was aimed at the wise management of a doctoral project. The end of the day was organized by fellow ESRs so the researches could enjoy a laser game and strengthen their teamwork in an informal environment.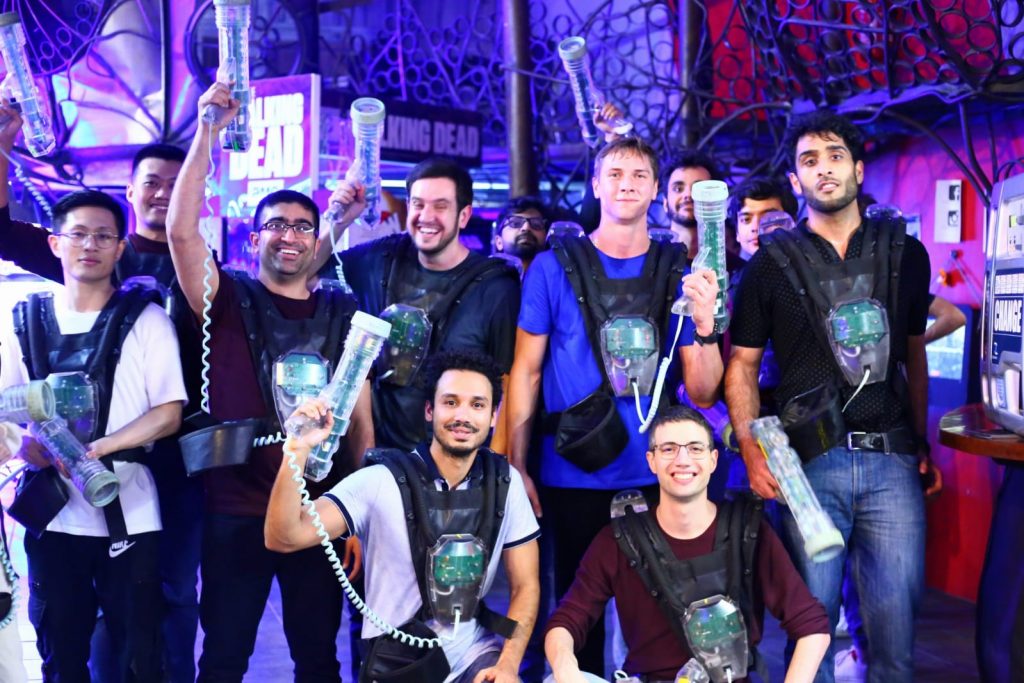 ESRs after the laser game
Day 4: Endgame, part II.
That day was almost the same in terms of content as the previous one (Cap hints that the name is almost the same 😊). So all ESRs had a hard skill training about dependability concepts, techniques and risk management in the field of autonomous robots and later on, there was a soft-skill training guiding ESRs through all steps of their career development within the duration of the SAS project.
P.S. Despite French strikes all participants reached their places of destination safe and sound!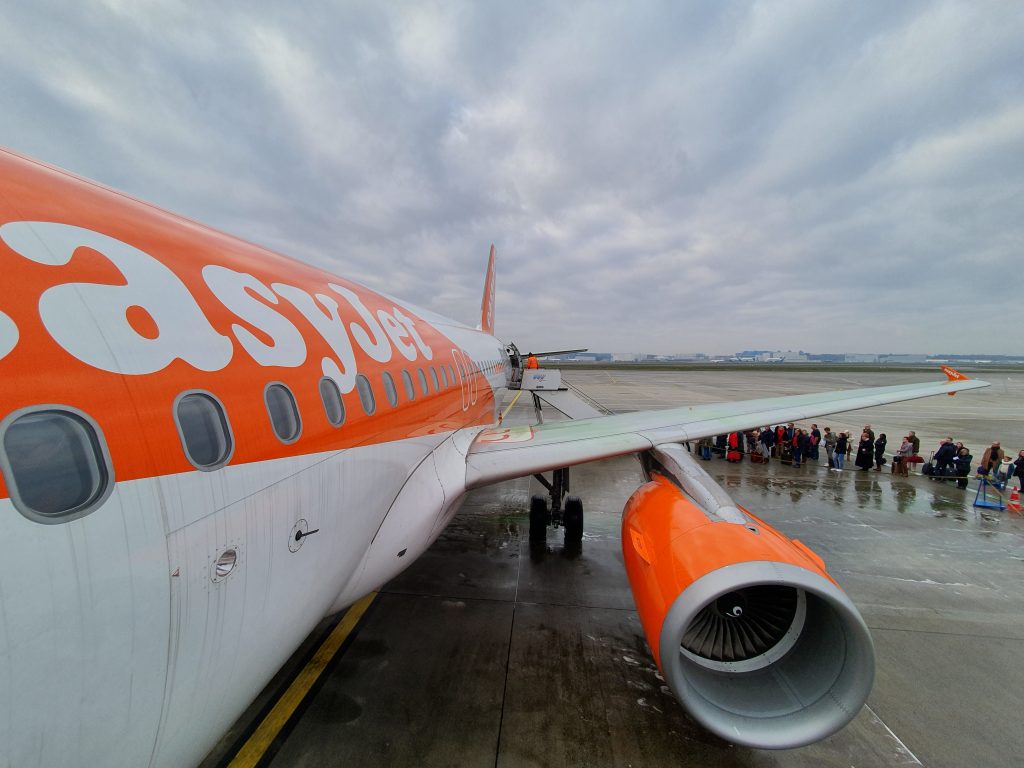 Boarding, back to the host institute
P.P.S. We want to thank French side (LAAS- CNRS, professors and ESRs who were involved in the organizing of the event) because we were all happy to be in Toulouse, enjoying our collaboration and French croissants atmosphere! See you all in the next NWE in York!
About the Author: Aleksandr Ovechkin
---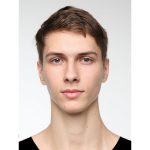 Aleksandr graduated from NRU "MPEI" (Russia) with a Master's degree which was dedicated to investigating the work of battery chargers during short circuits on the DC distribution systems. Later he joined the structural design engineering team and worked there in the electrical engineering department. While working in a company, Aleksandr didn't quit research activity and he decided, after getting useful work experience, to completely focus on his research as a PhD student.